LaTeX Table Generator #
To address the slight inconvenience of creating tables in LaTeX, TeXPage has developed a LaTeX table designer, a feature that many users have eagerly awaited. Here's a picture: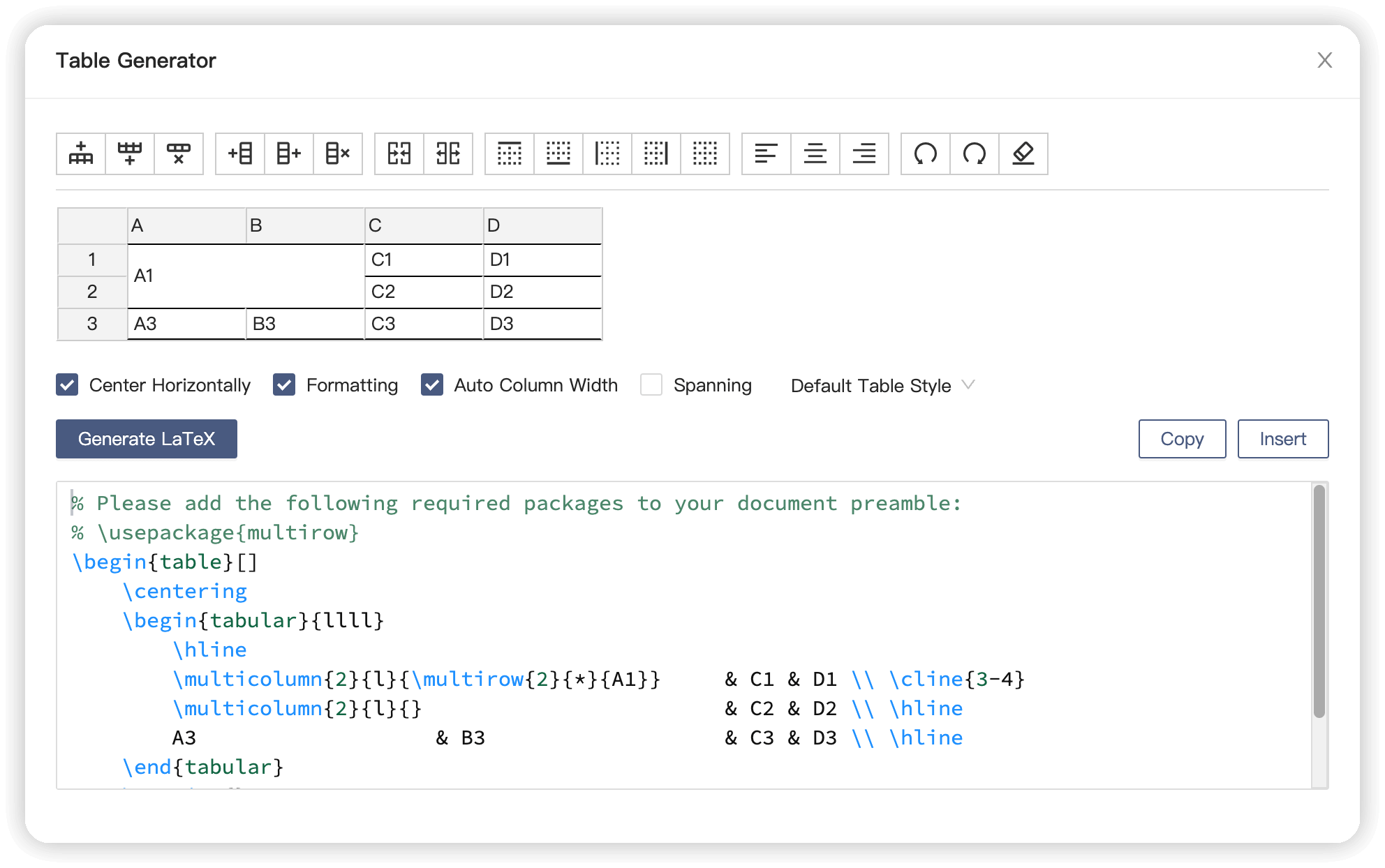 Where's this feature ? #
Click on the 'Table' icon on the top toolbar of the TeXPage editor to open the table generator.

The main features of the LaTeX table generator: #
Addition and deletion of table rows and columns.
Setting cell alignment to left, center, or right.
Border line settings.
Merge and split cells.
Three table styles: default table style, three-line table, and fixed width table style.
Default automatic column width, non-automatic column width will be automatically estimated.
Multi-page tables.
Supports pasting of Excel or CSV data.