Review #
Introduction #
Add annotations after selecting the text, and also comment on the annotations.
Track changes made by different collaborating users, and each change record can be accepted and rejected.
How to enable review #
Mouse over the review button at the top to bring up the switch for the review view and the switch for tracking change records.
How to annotate #
After selecting the text, a button to add an annotation will appear on the right side of the current line, click on it and the Add Annotation panel will appear.

How to Track Changes #
When Track Changes is turned on, user edits and deletions are automatically recorded. Each change record supports comment and rollback operations. If you don't need to track changes, you can turn off tracking changes.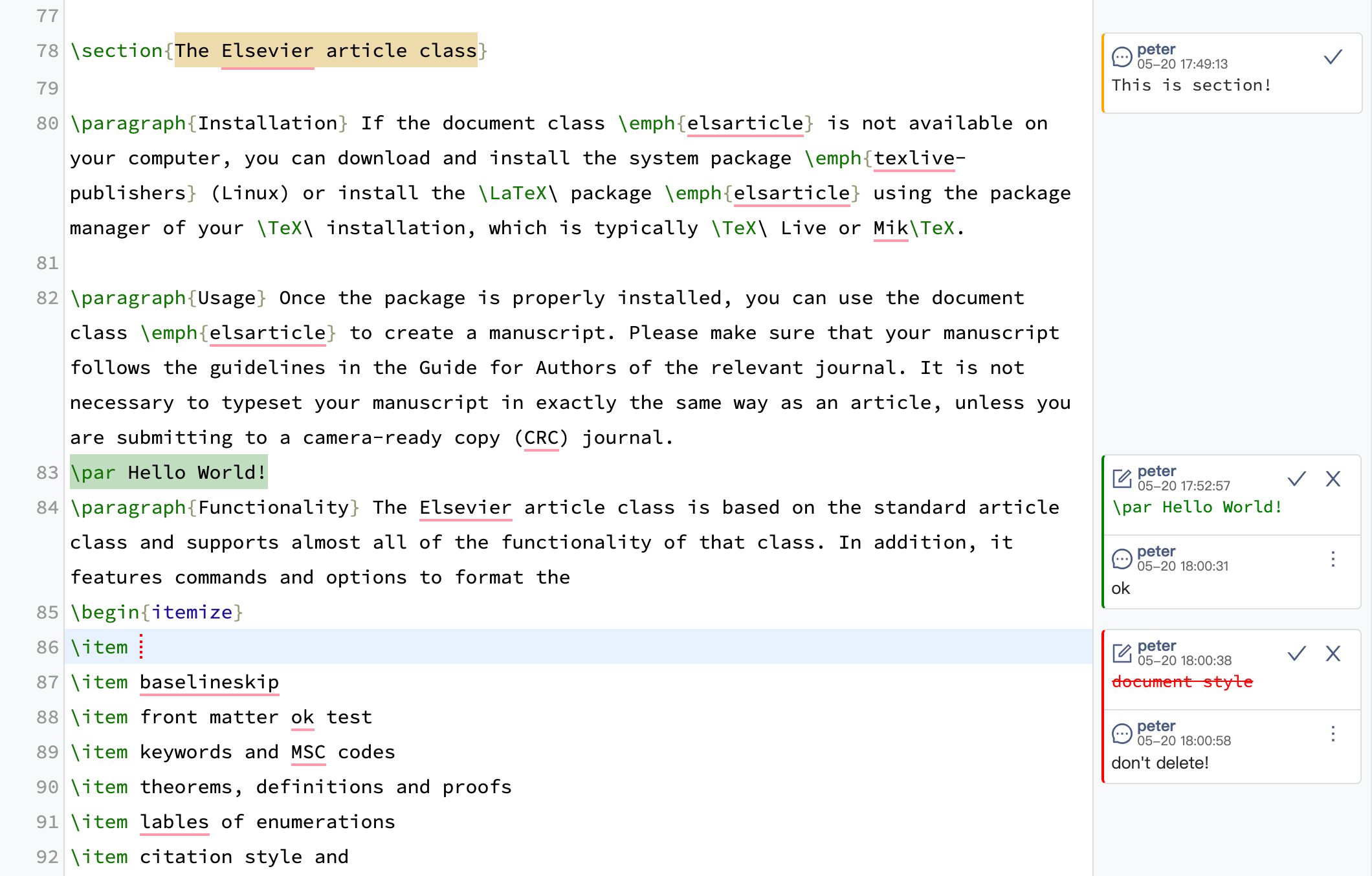 The types of tracked changes are divided into two categories:
Add operation, the text added is displayed in green and the left border is also green.
Delete operations, where the deleted text is displayed in red with an underline.
The following actions are supported for each change record:
Add comment. Click to select the change record in the review view on the right, an input box will appear, enter the comment text and click the comment button to add a comment.
Accept changes. Click ✓ on the top right corner of the change record to accept the current change record.
Reject changes. Click × in the upper right corner of the change record to reject it, and the changes related to this record will be rolled back.
Tracking change records is a premium feature, if you want to have a trial, you can contact us at support@texpage.com and we will open a trial for you.